---
From F. Berger's (1896) French Method, François Berger, The French Academy; New York; 1896; pp. 84-85.
33
Late 19th Century Modes of Transportation
In France
Taken from The Dictionary of P. Larousse.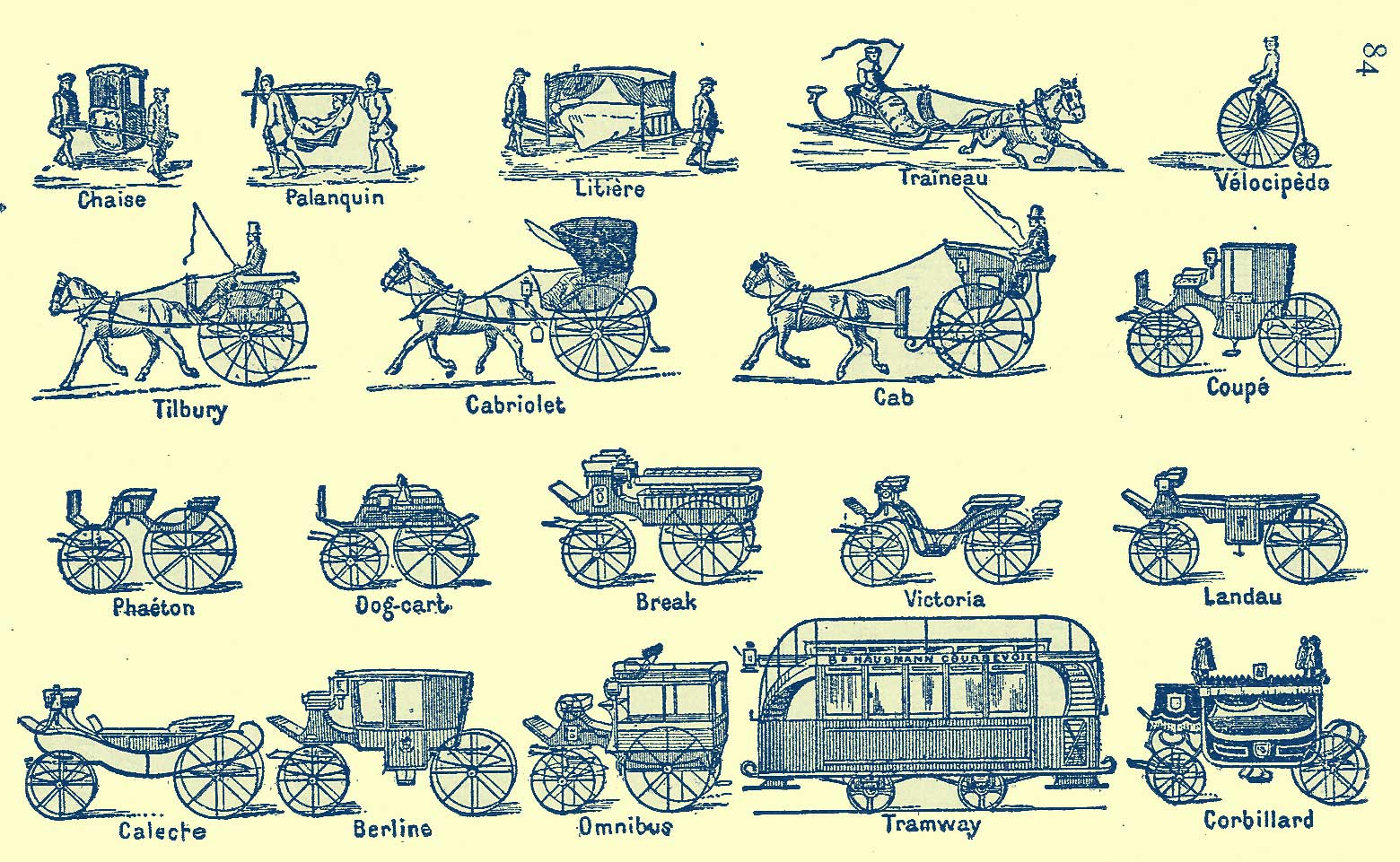 From the Top in French: Chaise, Palanquin, Litière (English = litter), Traineau (English = sleigh), Vélocipède, Tilbury, Cabriolet (English = gig), Cab, Coupé, Phaéton, Dog-Cart. Break, Victoria, Landau, Calèche (English = open carriage), Berline, Omnibus, Tramway (English = street-car), Corbillard (English = hearse).



From the Top in French: Bard, Diable, Binard, Brouette (English = wheelbarrow), Banne, Vagonnet (English = freight-car), Éfourceau, Haquet, Camion (English = truck), Tombereau (English = rubbish-cart), Charrette (English = cart), Chariot (English = wagon), Fourgon (English = van), Locomotive, Tender, Fourgon, Truc, Vagon.
For a book written in the same period that mentions some of these, see Impressions of an Irish R. M. by Somerville and Ross, on Elfinspell.
---