Click on the footnote symbol in text and you will jump to the reference. Then, click on that footnote symbol and you will jump back to where you were in the text.
****************
From Count Lucanor; of the Fifty Pleasant Stories of Patronio, written by the Prince Don Juan Manuel and first done into English by James York, M. D., 1868;; Gibbings & Company, Limited; London; 1899; pp. 129-141.
[129]
CHAPTER XXIII.
What happened to a good Man and his Son, leading a beast to market.
N another occasion, when Count Lucanor was conversing with Patronio, his adviser, he informed him that he felt much embarrassed as to the method of carrying out an object which he had in view, for he felt that in whatever way he acted many people would criticise and blame him, some with reason and some without.
"How shall I act?" said the Count. "I pray you to inform me what you would advise under the circumstances."
"Count Lucanor," said Patronio, "I know that you can find many men more able to advise you than I am; besides, God has blessed you with a good understanding, making my advice but of little service to you; but, since it is your desire that I should give you my opinion how to act, I shall have much pleasure in being permitted to recount what once 130 happened, under similar circumstances, to a man and his son."
"The Count expressing his desire to be informed what that was, Patronio related as follows; —
"A good man had a son, who, although young, had so excellent an understanding that the father was induced to consult him in all his projects. The son, however, had no decision or perseverance in his character; and whatever the father proposed, so many doubts and objections were raised by the son that each project was abandoned and it ended by nothing being done.
"It is well known that, although the young may not be deficient in understanding and spirit, yet they may commit many errors: having a mind to see the right thing to be done, but, wanting perseverance and a good guide, never complete anything. And so this young man, though he had a naturally good understanding, yet, wanting the resolution to complete anything, caused his father much trouble in many of his undertakings.
"For a long time the father submitted to this state of things, suffering much injury from being interfered with in his projects, and annoyance from many things which his son said to him. At length he determined to punish his son, and give him an example by showing him how he managed his own affairs when not interfered with, as we are told by eye-witnesses.
"The good man and his son were farmers, living 131 in the neighbourhood of a town. One market-day he told him they should both go there to buy some things which were wanted. They agreed to take a beast to bring back the goods; and accordingly went to market, leading the beast. On their way they met some men returning from the town. After saluting, these latter remarked how strange it was that they should lead the beast and walk. The good man asked his son what he thought of the remarks made by the men. The son replied that what they said was just, for the animal being unladen it was silly for them to be walking. The good man then told his son to mount, and so journeying they met other men, who commenced saying, 'How is it that the old man, who appears fatigued, should be walking while the young man is riding?' Again the good man asked his son what he thought of this remark; again he replied that he thought they were right. The father then told his son to dismount, and mounted in his stead. A little way further they met some people who observed how unjust it appeared that the old man, who was accustomed to hardships, should be riding like a gentleman, while he allowed his son, who was young and delicate, to walk. Again the good man inquired of his son what he now thought; he replied that he agreed with them. On this the good man desired his son to mount also, so that neither should walk. Again they met others, who remarked to them that they were committing a great error in both riding on a beast so thin and apparently 132 so ill able to bear them. Again the good man demanded of his son what he thought of these last remarks. The youth replied, it certainly appeared to him that what they said was true.
"Then the father answered his son, saying, 'Son, remember when we left home we led the beast unladen, which you thought was best. After meeting some men on the road, who made remarks on our walking, I ordered you to mount, you then agreed with them. We met, afterwards, other men, who said that was not right, in which you also agreed. I then ordered you to dismount, and mounted in your stead; and, forsooth, because others remarked on my riding and your walking, I ordered you to mount with me; and this also you thought was the best. And now, because others said we were both wrong in riding, you concur with them. Such being the case, I beg of you to tell me what it is possible to do that will not admit of being criticised. We were both walking, and they said we were wrong; I walked and you rode, again we erred; then I rode on the beast and you walked, this was judged wrong. Hence, you see, it is not possible, do what you will, to avoid criticism. And this I give you as an example, so certain am I that no action, however worthy, will be thought well of by all. If the action is good, the ill-disposed will find some fault with it; and if it is an evil action, the good must certainly condemn it. So while you endeavour conscientiously to do your best, still many will speak 133 of you and judge your actions according to their own views.'
"And now, Count Lucanor, what is it you desire to do and yet fear what the people may say, whether you do it or do it not? Since you command me to advise you, my counsel is this, before commencing the undertaking, look at the good and evil which may follow, taking care that your own inclinations do not mislead you; and seek the advice of those who are sound understanding and well informed. If such an adviser is not to be met with, take care that you proceed carefully and justly, allowing a day and a night to pass before carrying out your determination, that is, if time permits, carefully avoiding being influenced by the feeling of what people might say of you."
The Count found Patronio's advice good; and, acting accordingly, all ended well.
And Don Juan, approving of this example, ordered it to be written in this book, and composed the following lines, which are an abbreviation of the whole moral; and the lines are: —
In thy chosen life's adventures, stedfastly pursue the cause,
Neither moved by critic's censure, nor the multitude's applause.
NOTE.
This is a well-known fable in all languages. Although Don Manuel's may not be the first, there is yet much that is original in its detail. La Fontaine's fable of "The Miller, his Son, and the Ass," book the third, fable the first, is preceded by a 13134 prologue, wherein he tells us that he has taken his subject from the life of Malherbe, a writer of the sixteenth century, wherein Malherbe represents himself, like Patronio, giving advice to Racan, his friend but superior in station, who, like Count Lucanor, informs him how undecided he is as to his future course of life. The answer given is the fable above named, which bears an exact resemblance to Don Manuel's except in the conclusion. The narrative given in this fable first reappears in the Turkish romance, entitled, "The Forty Viziers," where it figures under the title of "The Gardener, his Son, and an Ass." This work belongs to the fifteenth century, and its author acknowledges to have taken his idea from an ancient Arabian tale, by Cheikh Zadé, entitled, "Hikaiat Arbaïn Sebah wamesa," — "Forty Mornings and Forty Evenings," which latter is derived from the "Book of Sindabah," an Indian romance. This last was translated from Sanscrit into Persian, from that into Arabic, then into Syriac, then into Hebrew. This has served for the Latin work composed towards the end of the twelfth or the beginning of the thirteenth century, under the title of "Historia Septem Sapientium Romæ" by Jehans, a monk of Hauteselve, from whence four modern translations are extant, amongst them the French one of 1492, whence Malherbe doubtless derived the subject.
135
CHAPTER XXIV.
Of what a Genovese said to his soul when about to die.
OUNT LUCANOR, conversing one day with Patronio, said "Thank God! I feel happy with myself and at peace with all the world. Now I am advised to undertake a dangerous pilgrimage, and I am disposed to follow this advice. Such is my confidence, however, in you, that before commencing the undertaking I desire to have your opinion as to its advisability."
"My lord," said Patronio, "in order to know what is most incumbent on you, I should like you to hear what happened to a Genovese when communing with his soul."
The Count desired him to relate what that was.
Patronio replied, "My lord, there was a Genovese who was very rich, and highly esteemed by his neighbours, who, finding himself at the point of death, assembled all his friends and relations, and, as soon as they arrived, sent for his wife and children, and had himself conveyed to a splendid palace, from whence there was a prospect of earth and sea, and ordered all his treasures and jewels to be brought 136 before him; and when all were before him, he began to speak in a cheerful manner saying, 'My soul, so you wish to leave me. I cannot tell why; if it is that you desire wife and children, here they are, and such as you ought to be proud of; if it is that you long for friends and relations, here they are, both good and honourable; if it is gold and silver, precious stones, jewels, and merchandise that you desire, you have them here in abundance; if you desire vessels and galleys to bring you honour and treasures from afar, behold them on the sea; if you desire lands or beautiful gardens, look on them from these windows; if it is horses, and mules, and dogs, for hunting or amusement, you wish, or players to entertain you; or if it is luxurious rooms, beds, and furniture, or any of the many things that are desirable in this life, of all these you have a superabundance. Since you have all that makes life desirable, and are not contented therewith, but seek for what you know not, go therefore to God.'
"And you, my lord, since, thanks be to God! you are at peace — happy and honoured, take care how you risk your present happiness, in following the advice of those who desire only to engage you in an undertaking which makes you amenable to their wills. They are now submissive to you while you are at home and at peace; but being away, they may avail themselves of the opportunity to increase their possessions, which they cannot do so long as you live peaceably and quietly, corroborating that 137 which the Genovese said to his soul. My advice, therefore, to you is, so long as you can enjoy peace, comfort, and honour, not to risk them by unrequired adventures."
The Count was well pleased with Patronio's advice, followed it, and prospered.
And Don Juan, although liking the moral, did not make a verse as usual, but contented himself by applying to it the old Castilian proverb of —
Who is well sitting, let him not rise."
NOTES.
I believe this to be an original fable, as no source has yet been found from which it is supposed to be derived.
The yearning of the soul after something more enduring than worldly treasures has been finely expressed by Don Juan, in this chapter. Probably it has even deeper meanings than he himself knew.
CHAPTER XXV.
What happened to the Crow, with the Fox.
NOTHER time, Count Lucanor, speaking with Patronio, said, "A man who pretends to be my friend began praising me very much, and for the regard he has for me desires to conduct a law-suit 138 for the obtaining of property which at first sight appears to be my right." And the Count related the circumstances of the law-suit to Patronio, and how advantageous it appeared to him.
Patronio, seeing the deceit which lay hidden under plausible words, said, "Count Lucanor, know that this man is deceiving you, wishing to make you believe that your power and position is greater than it really is; and in order to avoid falling into this snare allow me to tell you what happened to a crow with a fox."
The Count asked what that was.
"My lord," replied Patronio, "a crow, happening to find a large piece of cheese, flew up into a tree, in order to eat it without fear or interruption from any one. As soon as he had settled there a fox passed by at the foot of the tree, and, seeing the cheese which the crow held, began to think how he could get possession of it.
"He addressed the crow thus, 'My lord crow, for a long time I have heard marvellous tales of your nobility and your appearance, and, although I have sought you long, it was not the will of Providence that I should meet you until to-day, and seeing you now, find your merits have been much underrated; and, to convince you I am no flatterer, I will tell you my real opinion of your merits, likewise what others say of you. People say that the colour of your wings, eyes, bill, and claws is approaching to black. Now, as a blackish thing is not so becoming as any other, 139 people make little of your appearance, not seeing how they err in doing so. It is true your wings are black, but so brilliant that they would shame an Indian peacock, the handsomest bird in the world. What matter if your eyes are black, since black eyes are considered so handsome; and what use is an eye unless to see with; and as everything black is most attractive, black eyes are the best — those of the gazelle being the most admired, and the darkest possessed by any animal. Again, your bill, feet, and claws are stronger than those of any other bird of your size. Your flight also is light, as you can go against the strongest wind more easily than any other bird.* I hold that God, who does all things well, would never allow you to be wanting in any accomplishment, so I cannot believe but that you sing as well as any other bird. Now, since God has permitted me to see you, and I find you so superior to anything that has been said of you, only allow me to hear you sing and I shall consider myself happy.'
"Now, by lord, you will observe the intention of the fox was to deceive the crow by flattering 140 him with the appearance of truth; and be assured that the most dangerous and mortal injuries are those where deceit most resembles truth. When the crow heard how skilfully the fox praised him, he believed as truth everything he said, and thought him his friend, not suspecting it was all done with the object of possessing himself of the cheese he held in his bill. Having heard so much, he at last yielded to the entreaties of the fox, and, opening his bill for the purpose of singing, dropped the cheese, which the fox immediately seized and departed. Thus the crow was deceived by the fox, believing, by his flattery, that he possessed more beauty and accomplishments than he really had.
"And you, Count Lucanor, knowing that Providence has been bountiful to you, should see by this that the man is endeavouring to make you believe that you have more power and are more honoured than you know to be the fact. Be on your guard, therefore, against his deceit."
The Count was pleased by what Patronio said, took his advice, and so avoided a serious error.
Don Juan, judging this a very good example, ordered it to be written in this book, and composed the following verses, which sum up in a few words the entire moral of the story, and say as follows: —
Who praises you for what you have not
Seeks to deprive you of what you have got.
141
NOTE.
The outline of this fable will be found in Babrius, i. 77.
ΚΟΡΑΞ ΚΑΙ ΑΛΩΠΗΞ
Κόραξ δεδηχὼς στόματι τυρὸν εἱστήκει·
τυροῦ δ᾽ ἀλώπηξ ἱχανῶσα κερδῴη
μύθῳ τὸν ὄρνιν ἠπάτησε τοιούτῳ·
"κόραξ, καλαί σοι πτέρυγες, ὀξέη γλήνη,
θηητὸς αὐχήν· στέρνον ἀετοῦ φαίνεις·
ὄνυξι πάντων θηρίων κατισχύεις·
ὀ τοῖος ὂρνις κωφὸς έσσὶ κοὐ κρώζεις!"
κόραξ δ᾽ ἐπαίνῳ καρδίην ἐχαυνώθη,
στόματος δὲ τυρὸν ἐκβαλὼν ἐκεκράγει.
τὸν ἦ σοφὴ λαβοῦσα κερτόμῳ γλώσσῃ,
"οὐκ ἢσθ᾽ ἄφωνος," εἲπεν, "ὰλλὰ φωνήεις.
ἔχεις, κόραξ, ἄπαντα νοῦς δέ σοι λείπει."
Thus translated by the Rev. James Davies, (p. 68).
A crow upon his perch was munching cheese,
When a sly fox, by arguments like these,
To suit herself, beguiled him of his prize: —
"Fair are thy plumes, good crow, and bright thine eyes,
Charming thy neck, an eagle's breast thou hast,
In talons thou art by no brute surpass'd.
'Tis strange that dumb should be a bird so smart!"
The flattered crow became elate in heart,
And, cawing, from his mouth the cheese let fall;
This Reynard snatch'd, and tauntingly did call,
"'Tis true thou wast not dumb, for thou canst speak,
Yet, spite of all thou hast, thy mind is weak."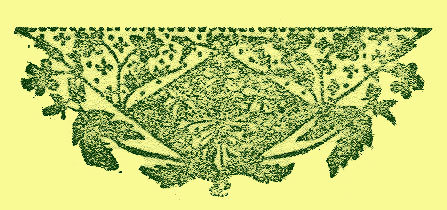 ****************