————————
From Villani, Giovanni, Selfe, Rose E., translator. Villani's Chronicle being selections from the First Nine Books of the Croniche Fiorentine of Giovanni Villani. London: Archibald Constable & Co. LTD, 1906; pp. i-vi.

[blank]

[blank]
VILLANI'S CHRONICLES
[i]
Ditemi dell' ovil di San Giovanni
Quanto era allora, e chi eran le genti
Tra esso degne di più alti scanni

[blank]
ii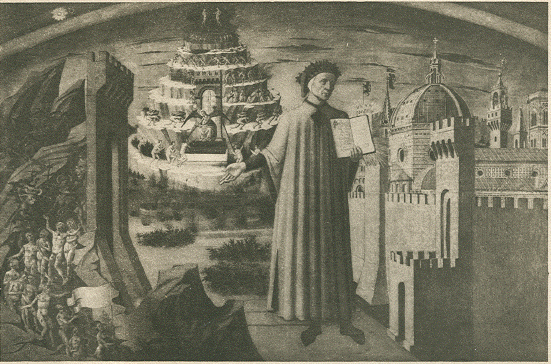 iii
VILLANI'S CHRONICLE
BEING SELECTIONS
FROM THE FIRST NINE BOOKS OF THE
CRONICHE FIORENTINE OF
GIOVANNI VILLANI
T
RANSLATED BY
ROSE E. SELFE
AND

E

DITED BY
PHILIP H. WICKSTEED M A
LONDON
ARCHIBALD CONSTABLE & CO LTD
1906
iv
SECOND EDITION

CAREFULLY REVISED
v
PREFATORY NOTE

-------——-------
THE Editor is responsible for the selection of the passages translated, and for the Introduction. He has also compared the translation with the original text, has satisfied himself of its general accuracy, and has made numerous suggestions.
The Translator is responsible for the fidelity of the translation in detail, and for its general tone and style. She has also drawn up the Indexes, and seen the work through the press.
For the selection of marginal references to the works of Dante the Editor and Translator are jointly responsible.
Both Translator and Editor desire to express their obligations to Mr. A. J. Butler, who has given them his ungrudging assistance in every difficulty, and whose learning and judgment have been invaluable.
vi
[blank]
————————